Helping To Shape Your Future
Powering Yesterday, Today and Tomorrow....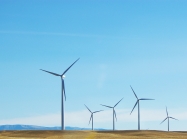 Through our training, knowledge transfer and asset preservation programs we are able to provide Solutions aimed at prolonging the life of your assets.
Helping to shape your Future
With ever increasing levels of generated renewable energy and imbedded generation is now providing DNO's with challenges including adding new network connections in areas where there none many years ago. One area which is now causing concern is the reverse power flow capability of some of your existing old assets.
This has a number of objectives not just in reverse power flow analysis but also to offer solutions to meet the latest OFGEM RIIO objectives in enhancing and increasing the life of existing assets whilst meeting and satisfying the criteria and justification for the funding requirement.

To find out more about our extensive range of Products please CLICK HERE
To view our innovative range of Services please CLICK HERE