Article header
We are pleased to announce that Powerserve UK Limited has now joined the FSB (Federation of Small business)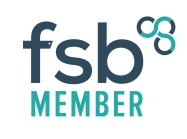 21st March 2015
Here at Powerserve we are pleased to announce that we are now a member of the FSB. Being a member gives us instant access to the best business advice, financial advice and support for our business needs. In addition to this the FSB has a powerful voice in government, helping smaller businesses achieve their ambitions.
Some of the benefits we will have access to are, Legal Protection Scheme, Employment Protection, Legal Documents, Health & Safety Advice, Workplace Pensions, Communication and networking.
With all of the above taken into account we are sure that not only will we benefit from their array of advice and services, but you our customers will also benefit in turn.
For more information on the FSB you can visit their website: http://www.fsb.org.uk